Memorial Day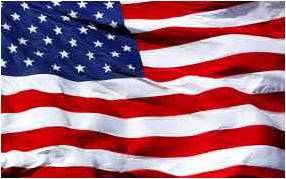 This month on May 29th we celebrate Memorial Day. We deeply thank all those who have made the ultimate sacrifice for their country! We also thank those who served for their service. We both had the distinct honor and privilege to serve our country. Chip is a highly decorated Vietnam War veteran.
Every year, as May draws to a close, we come together to celebrate Memorial Day—a solemn and significant occasion that reminds us of the true cost of our freedom. While the day is often associated with barbecues, family gatherings, and the unofficial start of summer, it is essential to remember its true purpose: to honor and remember those who have given their lives while serving our country.
Memorial Day finds its roots in the aftermath of the American Civil War when people from across the nation began decorating the graves of fallen soldiers with flowers and flags. This informal tradition, known as Decoration Day, eventually evolved into what we now know as Memorial Day. Observed annually on the last Monday in May, this important holiday provides an opportunity to reflect on the sacrifices made by countless heroes in service to our great nation.
We owe an immeasurable debt of gratitude to the brave women and men who have donned the uniform and answered the call to serve our country. They have fought to protect our liberties, defend our values, and preserve our way of life. Tragically, many have laid down their lives in the pursuit of these noble objectives. On Memorial Day, we honor their selfless dedication and ultimate sacrifice in the service of the United States.
As we gather with friends and family on this day, let us take a moment to think about the soldiers, sailors, airmen, and Marines who have made the ultimate sacrifice for our freedom. Let's also remember the families they left behind, and the pain and grief they have had to endure. It is through our collective remembrance that their legacies live on, inspiring future generations to answer the call of duty with courage and commitment.
With our hearts full of love, we reach out to the families who have lost their loved ones in the line of duty. As fellow citizens, we share in your sorrow and salute the bravery of your cherished heroes. We will never forget the price they paid for our freedom, and we remain eternally grateful for their service.
On this Memorial Day, let us rededicate ourselves to the ideals for which these brave individuals fought and died. In remembering their sacrifices, we renew our commitment to uphold the principles of liberty, justice, and equality that define our nation. We must strive to build a better future, one in which their memory serves as a beacon of hope and inspiration.
Join us in celebrating this Memorial Day by participating in local events, visiting veterans' memorials, or simply taking a moment of silence to pay tribute to the fallen servicemembers. Let us come together not only to mourn their loss but to express our gratitude for the incredible gift they have given us—our freedom.
In conclusion, on this Memorial Day, we extend our deepest thanks and appreciation to all those who have served and given their lives in defense of our country. We honor them for their immense courage, unwavering loyalty, and enduring dedication. As we go about our celebrations, let us never lose sight of the true significance of this day, and always keep the memories of our fallen heroes alive.
Have a great May and a fabulous Memorial Day holiday!


© Chip Bell Group, 2023. Courtesy of John R. Patterson (www.johnrpatterson.com). Permission is given to download and distribute this article as long as it contains this copyright notice.